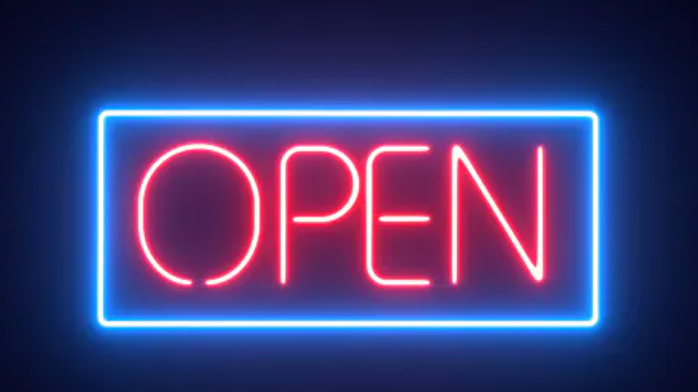 Incentives help final countdown to reach goal of reopening immunization
The final countdown for more than 60% of New Mexicans to be vaccinated is on. Only 16,039 more people to get vaccinated are enough to open the state. Currently there are 1,680,605 eligible New Mexicans on the Department of Health dashboard 992,324 are fully immunized. "We are waiting for the doses that have been taken for the rest of the week and we will find out later. Either later this week or early next week when we have all the juices, we will have that full number, "said Dr Laura Parajon, Department of Health. The $ 100 incentive has taken some people a long way. Los Lunas resident Diana Oritz said she had driven "from Los Lunas and I have to take the picture. And this is my second so I might as well take advantage of the money." asked if she thought other people would take advantage of the $ 100 incentive, she replied, "Yes! The EXPO was packed, they had a line up and they gave me the information right away. to come here. "According to the New Mexico Department of Health, Ortiz is not wrong." The financial incentives are working, we get a 30% increase in booster doses. And we get a 460% increase in booster doses. the J&J dose is over, "Parajon said. When KOAT Action 7 News asked Elliot Rushing why he got the shot, his answer was simple. Rushing said," The $ 100. "NM DOH prepared to donate close $ 2 million this week counting the $ 100 incentives. Aside from the incentives, a lot of g ens did not even know that today was a crucial day to get vaccinated in order to reopen our state. Rushing said: "Guess I'm helping, let's go!" Whether the incentives are there or not, the message is the same. "I hope people will do what they need to do. Because it's the only way to get back to normal, "Ortiz said. The NM DOH told us we won't know if we hit the 60% goal until next week due to a lag from other doses throughout the week. There's always a lag in the numbers because we have to wait for the vendors to put it in the system, "Paragon said. When asked if she thought the state would hit that 60% threshold by the end of Thursday, she replied, "I'm pretty confident. In April, Gov. Michelle Lujan Grisham announced that the state would drop the color-coded framework and fully reopen two weeks after 60 percent of the state's population, aged 16 and over, were fully immunized. According to the Department of Health's COVID-19 vaccine dashboard on Thursday afternoon, the state was already at 59%. The entire state is currently in Turquoise – the least restrictive reopening level. Under turquoise, most businesses are allowed to operate at 75% of their maximum indoor and outdoor capacity. Related video: State offers $ 100 incentive to get vaccinated by June 17
The final countdown for more than 60% of New Mexicans to be vaccinated is on. It only takes 16,039 more people to get vaccinated to open up the state.
Currently there are 1,680,605 eligible New Mexicans on the Department of Health dashboard 992,324 are fully immunized.
"We are waiting for the doses that have been done during the remainder of this week and we will find out later. Either later this week or early next week when we have all the juices, we will have that full number, "said Dr Laura Parajon, Department of Health.
The $ 100 incentive has taken some people a long way.
Los Lunas resident Diana Oritz said she drove "from Los Lunas and I have to take the picture. And this is my second, so I might as well take advantage of the money."
When asked if she thought other people would benefit from the $ 100 incentive, she replied, "Yes! The EXPO was packed, they had a queue and immediately they gave me the information to come here.
According to the New Mexico Department of Health, Ortiz is not wrong.
"The financial incentives are working, we are getting a 30% increase in booster doses. And we get a 460% increase in the single dose of J&J, "Parajon said.
When KOAT Action 7 News asked Elliot Rushing why he got the shot, his response was simple.
Rushing said, "The $ 100."
NM DOH has prepared to donate nearly $ 2 million this week including the $ 100 in incentives.
Incentives aside, many people didn't even know that today was a crucial day to get vaccinated in order to reopen our state.
Rushing said: "Guess I'm helping, let's go!"
Whether the incentives were there or not, the message is the same.
"I hope people will do what they need to do. Because it's the only way to get back to normal, "Ortiz said.
The NM DOH told us we won't know if we hit the 60% goal until next week due to a lag from other doses throughout the week.
"There's always a lag in the numbers because we have to wait for the vendors to put it into the system," Paragon said.
When asked if she thought the state would hit that 60% threshold by the end of Thursday, she replied, "I'm pretty confident."
In April, Governor Michelle Lujan Grisham announced that the state would drop the color-coded framework and fully reopen two weeks after 60% of the state's population, aged 16 and over, were fully immunized.
According to the Department of Health's COVID-19 vaccine dashboard on Thursday afternoon, the state was already at 59%.
The entire state is currently in Turquoise – the least restrictive reopening level.
Under turquoise, most businesses are allowed to operate at 75% of their maximum indoor and outdoor capacity.
Related video: State offers $ 100 incentive to get vaccinated by June 17