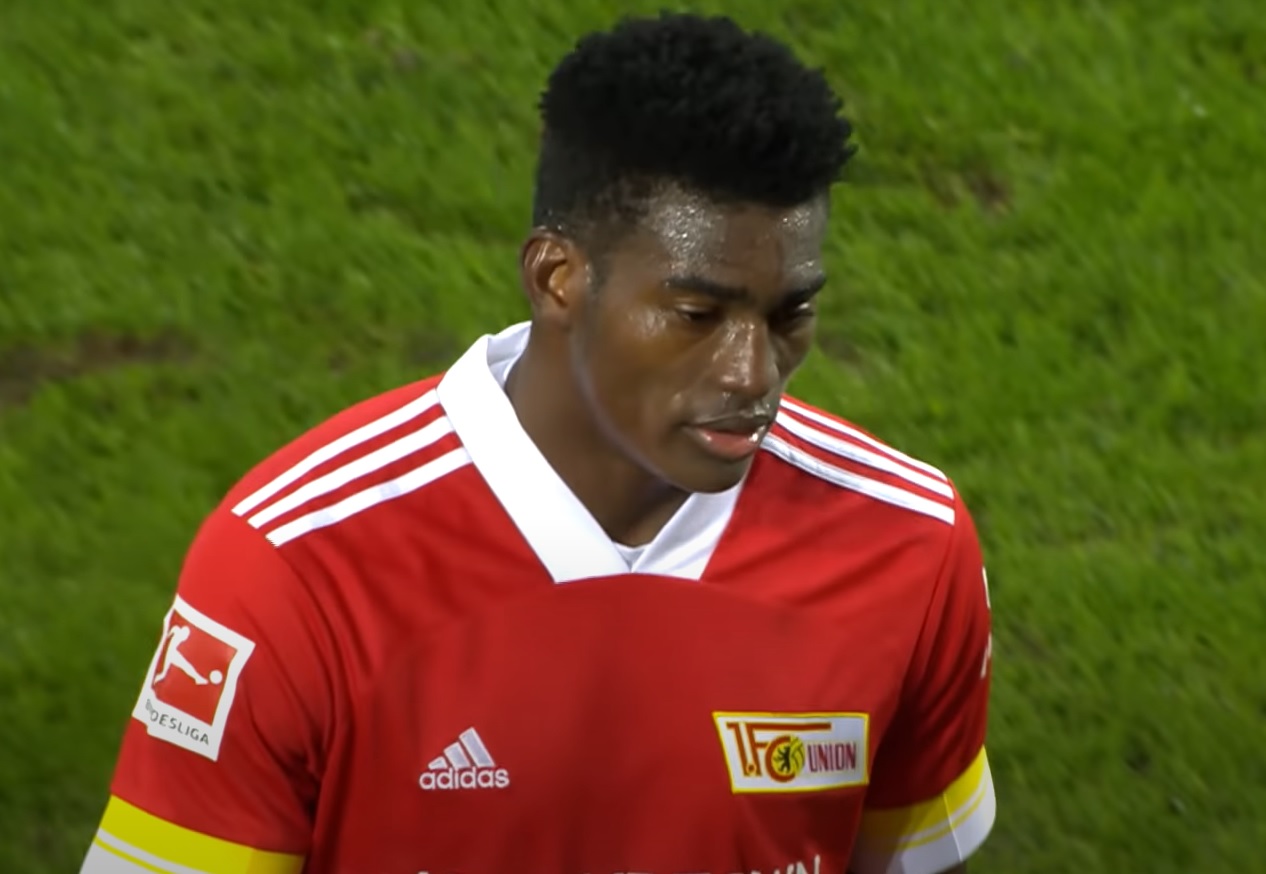 FCU sporting director Ruhnert annoyed by Awoniyi's appeal, but still confident team have "enough weapons"
FC Union Berlin sporting director Oliver Ruhnert has expressed his displeasure at the procedural issues surrounding Taiwo Awoniyi's summons to the Africa Cup of Nations, but nonetheless said he was confident that the current squad had enough offensive options to complete.
Union Berlin sporting director Oliver Ruhnert called the call-up for his team's top scorer for the national team a "positive development" and noted that the club had been commercially prepared for the eventuality.
"When you sign a player like Taiwo Awoniyi, you have to respect the fact that there is an Africa Cup of Nations in January," Runhert said on Wednesday. "Part of the success of his performance is that the Nigerian national team took note of him and named him. This is above all a positive development."
"He will be missed nonetheless," continued the executive, speaking of his nine-goal scorer, "it annoys us. A lot of clubs are angry that we have not received a good concept of hygiene and do not understand not how the process works. "
Ruhnert shot the Nigerian FA, who let go of interim head coach Gernot Rohr shortly before the teams finalized. As a result, Ruhnert claims, his club were not informed of Awoniyi's call-up in a timely manner.
In a statement clearly addressed to the German government itself, Ruhnert expressed concern that the host country Cameroon could be classified as a "variant zone" by the federal regime of the Bundesrepublik.
Last winter, to much controversy one might add, the German government attempted to ban inbound travelers from so-called "Delta variant countries". With the UK ranked among those countries, German clubs hosting EPL teams for Champions League matches have had to move their matches to Puskas Arena in Budapest.
Many see the "Delta Variant" travel restrictions as an overreaction on the part of the government. The restrictions were finally removed in March 2021.
"If Cameroon is classified as a variant area, then all players will need to be quarantined for 14 days upon their return," noted Ruhnert, adding: "We need the highest possible security to ensure the safety of our players and avoid an epidemic. "
After removing some of those remarks, Ruhnert noted that he still believes in a team that has "enough attacking players".
Union were able to continue scoring goals last season despite injuries ravaging their punching body. Awoniyi, Max Kruse, Joel Pohjanpalo, Cedric Teuchert, Sheraldo Becker and Marcus Ingvartsen have all been able to accumulate multiple goals in Urs Fischer's interchangeable 3-5-2 double stack, which the FCU coach is still using this season.
This year, Kruse, Andreas Voglsammer, Kevin Behrens, Becker, Teuchert and Genki Haraguchi have all managed to be productive in terms of goals and assists from or near Awoniyi's position.
Related stories
Beyer extends Gladbach's contract
Bayern will compete with Wolfsburg for Ricardo Pepi?
Eberl challenges Ginter to play at his highest level
Report: Six Gladbach players could follow Ginter through the exit door
Official: Matthias Ginter to leave Gladbach after the season
Journalist downplays Raphinha and Bayern links