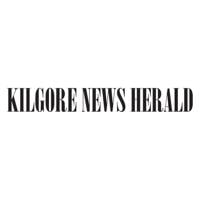 EZOfficeInventory Recognized by Gartner as One of the Best Asset Tracking Products |
CARSON CITY, Nevada, 22 December 2021 / PRNewswire-PRWeb / – EZOfficeInventory, one of the leading asset tracking software, was recognized as a well-ranked product in more than 30 reports from Gartner Digital Markets (Capterra, Software Advice and GetApp) in 2021.
With thousands of customers in over 130 countries, EZOfficeInventory offers comprehensive cloud-based asset lifecycle management that can be tailored to the unique workflows of organizations of all sizes, across industries.
"We are seeing changing industry trends due to the massive deployment of working from home in the post-COVID world. Companies are really starting to realize the value of SaaS-based asset tracking and its advantages over traditional business software, "says Syed ali, CEO, EZOfficeInventory. "The company's local area network and VPN are no longer a place where most of the company's assets reside, they are now on personal networks across the Internet. We are excited to be at the forefront of enabling businesses to continue to operate with a remote workforce and their asset needs.
Offering a customer-centric approach and constant innovation, EZOfficeInventory is recognized as a leading product in several categories, including asset tracking, maintenance management, CMMS, tool management, work orders, asset management, barcodes, etc.
Gartner Digital Markets evaluates hundreds of products and uses validated user reviews and independent research to create their reports. With over 1,100 reviews, EZOfficeInventory is one of the top rated products on Gartner.
Here's what customers have to say about EZOfficeInventory on Gartner:
"We really appreciate the versatility of this product. We use it to track everything from computers and peripherals in the office to our trucks in the field. It's simple enough to allow us to use it across a wide range of assets, but also robust enough to allow us to track service and schedule recalls. "
Director of operations, construction
"Excellent platform for increasing productivity! Excellent customer support and extremely easy to use, I can't recommend this one enough! "
Grants Coordinator, Education
About EZOfficeInventory
EZOfficeInventory provides end-to-end cloud-based asset lifecycle management with reduced downtime, optimized operations and reduced overhead through increased visibility of assets. Easy to configure and scale, it offers world-class customer support and powerful customization options while providing information, reports and alerts. Seamless integrations with business applications include leading help desk solutions and identity management systems.
Media contact
EZOfficeInventory, EZOfficeInventory, +1 7378087634, [email protected]
Twitter, Facebook
SOURCE EZOffice Inventory